Promoting mental Wellness & performance
through social and Emotional Learning
in business, education and sport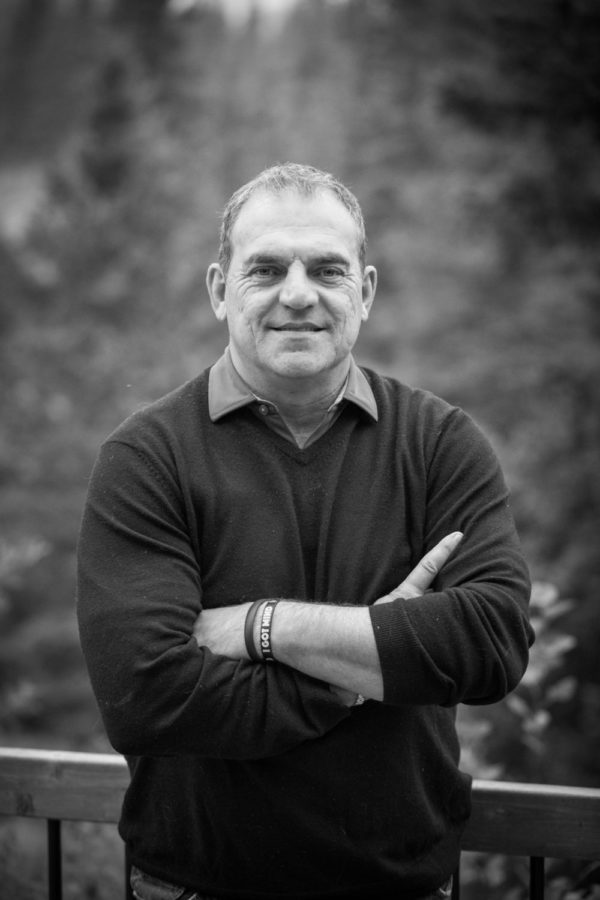 Former NHLer – Best Selling Author of Sudden Death: The Incredible Saga of the 1986 Swift Current Broncos – Mental Performance & Life Coach – Elite Hockey Coach – Former Talk Show Host – Motivational Speaker
A native Calgarian, Bob fell in love with playing sports at an early age. He exceled in Hockey and was drafted by the Detroit Red Wings in 1987 at age 18. He would go on to play a decade of professional Hockey.  After retiring and transitioning to coaching, Bob realized that his athletes were heading down the same path he had traveled. Unmet expectations, striving for perfection, pressure from coaches and peers all which led to anxiety, depression and substance abuse. Bob then decided to dedicate his life's work to improving mental wellness and performance of the next generation of athletes and coaches.
Founded in 2008, I Got Mind's initial focus was to promote the importance of mental health and performance in the sporting world.
Since then, I Got Mind has continuously evolved. Today our team is comprised of passionate former athletes, coaches, educators and mental health experts working to support and educate those involved in sport, business, and education.
A short video about our initiative.
Zoom Webinar June 29th 7 pm MST- "The Trouble within Men"
Men have issues. They are expected to be strong, sturdy, in control and confident. They are taught not to cry and to solve everyone's problems. Much of this has caused hardship. They end up suffering in silence or creating more problems within society.

Issues such as addiction, abuse, addiction, divorce, trauma, and suicide.

The event we have developed addresses the "WHY" of all the issues described above. No man ever intends to do these things. We will go through these issues with some of our staff of professionals and outstanding guests who are willing to be vulnerable and share their struggles and triumphs.

Click the link below to register for a great evening of conversation, tears, and learning.

Guests included Clint and Joanie Malarchuk, Bobby Ryan, Ian Leggett, and Matt O'Neill.
Covid Specific Programs Available
Covid has created many issues for individuals, teams, schools and businesses. Issues such as increased stress, anxiety, and depression have been on the rise since the beginning of the pandemic. We have been supporting all demographics through awareness and education. If you are looking for solutions to deal with mental wellness concerns or to develop new ways to communicate and understand the effects you are seeing within your team, contact us to discuss how we can help.
Our
Award Winning
Programs
I Got Mind for business programs
I Got Mind for Athletes and teams
I Got Mind for Education programs
I Got Mind for coaches programs
Success Strategies for individuals
I Got Mind for Parents programs
Over the past 13 years, I Got Mind has had the pleasure of supporting thousands of people. What we share in our programs is relevant, impactful, and entertaining. Our team of experts here at IGM are passionate survivors who share their personal experiences along with their education to eliminate the ignorance that causes many issues that create barriers to mental wellness.
It is about learning how to manage our thoughts and emotions. We all need daily reminders, support, and ideas. We go through life without learning about the most complicated and interesting thing in the world, ourselves. We brush our issues aside and expect that they will eventually go away. They do not. They become our fears, our habits, our inadequacies.
In order to live well, we must be well. And that is a tall order. Join us and learn how to eliminate the issues that cause you discomfort, frustration, and chaos. We recognize from personal experience eliminating these issues provides relief and allows us to live the rewarding life all people desire, regardless of circumstances. Discover your mental strength with I Got Mind.
Stress and Anxiety is on the rise
The statistics Below represent the above-mentioned issues reported through client surveys.