The courses we have developed to educate and enhance wellness and performance for the athletes, coaches and parents:
Leadership for Athletes
Creating a Culture of Success
The Power of Attitude
Stress Creates Skill
Building Habits for Success
Defining Your Role
Setting Realistic Expectations
Confidence in King
Perfection is a Ghost
Defining Your Role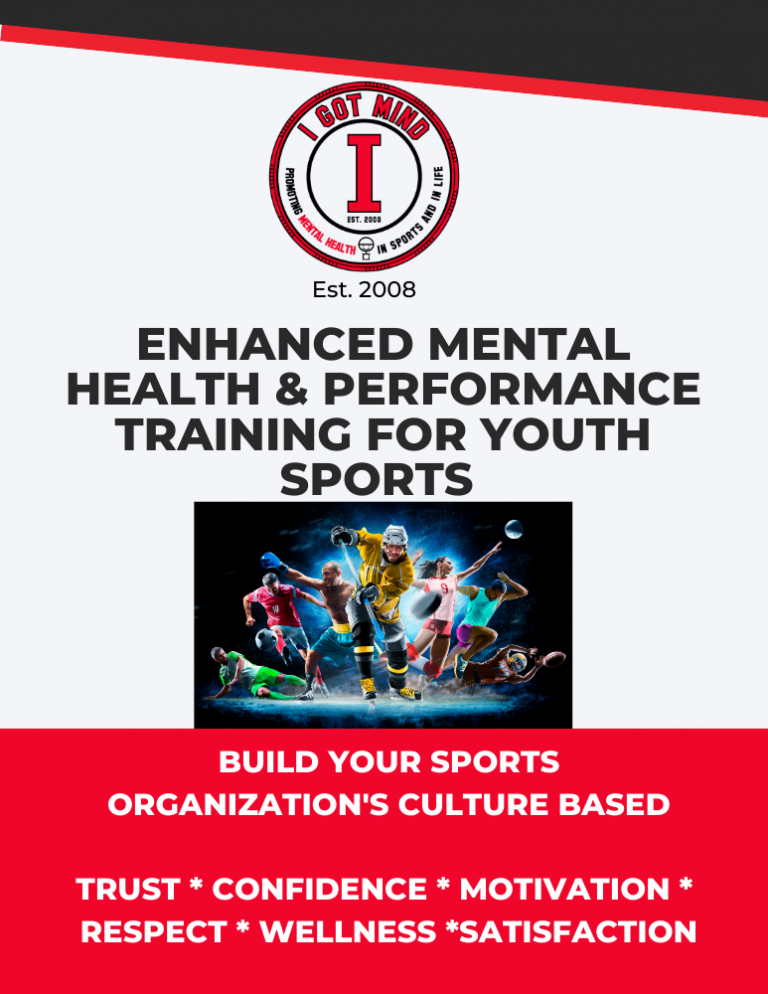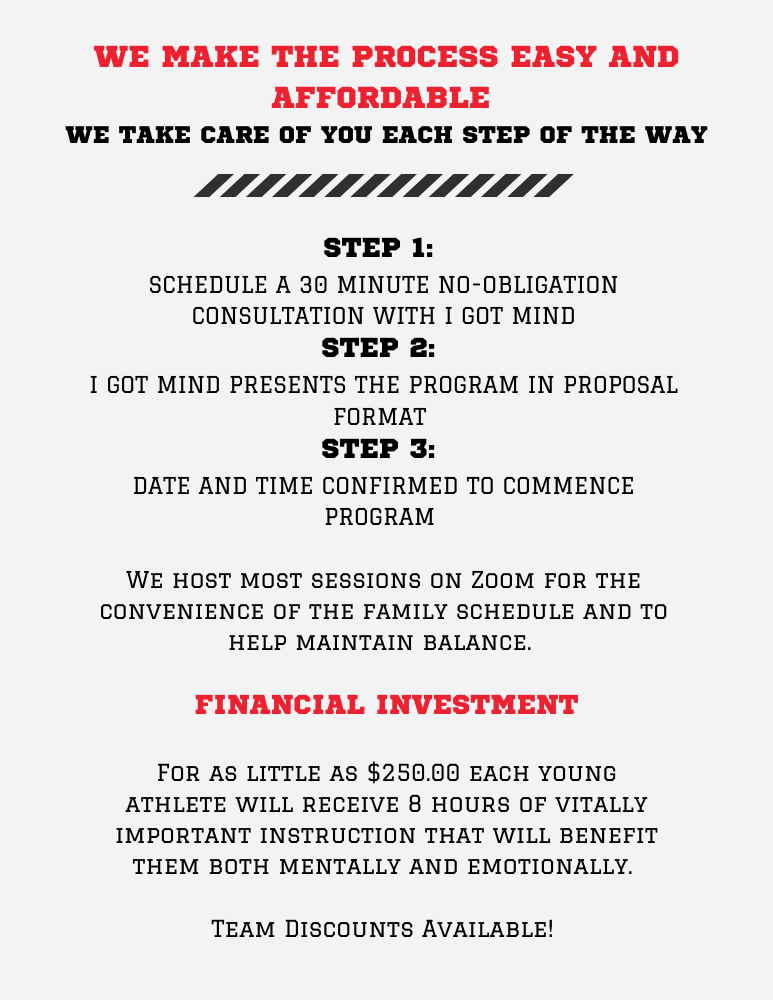 Bob Wilkie grew up in Calgary with the dream of becoming an NHL hockey player. However, he faced great adversity through his journey.  
Bullying, extreme power differentials, unrealistic expectations, being traded, the trauma of a team bus accident all contributed to his downward spiral. As a result, Bob suffered from anxiety attacks, depression, and addiction. 
Unfortunately, because there was little or no help at that time, he suffered on his own in silence. He was afraid to speak about his struggles for fear of being ostracized. The lack of support services and his fear of reaching out cost him his career as an elite NHL hockey player.  
After retirement, Bob created I Got Mind to provide a safe place where athletes, their families and their coaches can become educated on the importance of mental wellness. It has become his passion.  
I Got Mind was established 15 years ago to help athletes, their parents and coaches find the solutions they need to increase awareness, eliminate ignorance, build resilience, and increase performance.  
Bob is proud to say that thousands of athletes and their families have been helped as a result of the I Got Mind programs.  
The company has won awards and has travelled the country with one purpose, to enhance the mental wellness of all participates through education and awareness.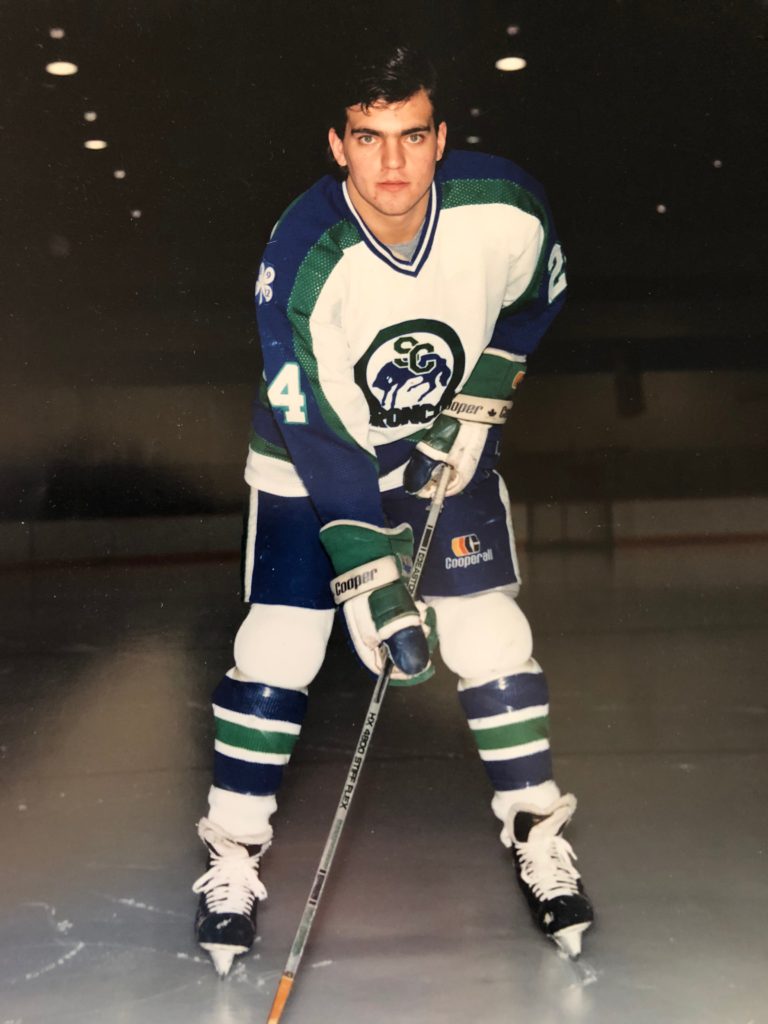 Meet the Professionals of the IGM sports team
Dean Sawatzky - Former Athletic Director
Shawn O'Grady - IGM Mental health Clinician MSW, RSW
Cory Clouston - Former NHL Head Coach
Caitlin Watters - IGM Registered Psychologist
Sarah Weninger - Elite Athlete
Bob Wilkie - President IGM Inc.
Testimonials from
Our Students
"You cannot try be somebody you are not so you need to figure out your strengths and weaknesses and be aware of why you do things that you do. This will lead to you improving yourself to become a more complete person. If you donot know your weaknesses you will not ever think of changing them.
"'It made me think about the characterstics in the leaders that I admire. Made me realize what it is in them that makes them such good leaders and role models. It also gave me some guidance and ideas on how I can take the next step to become a better leader."
"All of them provided really valuable insights or reminders. I felt the power defferential was excellent. Recognizing that yes, the coach is ultimately in charge but inclusion and emporwerment with your players keep the coach and players (and parents) and a better stream with communication, performance and team development"
"Luckily we are taking Igotmind and it opened the door for him to express how he was feeling and we found the words and actions to set goals and reasonable expectations to support him and help him. Personally, not only is Igotmind is helpful in sports setting, but in life in general. Thank you Bob for sharing your story. Generation of boys will benefit. "