Live Webinar Saturday March 28th 6 PM MST
Webinar Saturday March 28th, 6pm MST w/ special guest Kelly Hrudey and Shawn O'Grady
Missing Hockey Night in Canada, come and join us with Hockey Night in Canada co host Kelly Hrudy and our mental health clinician Shawn O'Grady as we discuss the importance of accepting the way things are in the World right now
Mentally we can struggle to make sense of how the world could just stop. How it has cost me my job, my health, as an athlete, my season and potentially my future.
Stress and Anxiety are at all time highs. Bring your tribe, steam on the TV and being the discussions of how we come out better when the pandemic ends.
Welcome
What you will see below are solutions. There are videos, links, and audio. This is all to assist you. As the World is today, we are all stressed, anxious, fearful, hopeful, calm, focused, and creative.
If we can all find that place of creativity and calm, this will end much sooner with less damage done. We hope that you will join us in working towards a better self. We focus on it very much here at IGM.
All of these sessions are free, consider it a mini therapy session that can be very effective. Especially if you watch it together as a Tribe (that is what we call Family), or as you share it with others who will join as we overcome this newest challenge put before us all. It is amazing not only what you can accomplish, most importantly, how you will feel.
Join us on the scheduled webinars, we are gathering guests daily and currently includes Kelly Hrudey (Hockey Night in Canada), Dr. Bruce Perry (Renowned Psychologist), Shawn O'Grady (Mental Health Clinician), Shaun Clouston (Head coach of the Kamloops Blazers), and more to come.
Simply start clicking on the links below, watch some videos, register for a webinar. We know that if you give it your attention, and do some of  the work on yourself that we are sharing, you will see a dramatic improvement in your life.
This Saturday March 28th we will be hosting a live webinar with our good friend Kelly Hrudey and our Mental Health Clinician Shawn O'Grady.
We will discuss the problem of trying to make sense of the current chaos we are wrapped up in. Bob will share his personal expereinces of what happened when trying to make sense of different times throughout his life when chaos reigned.
Kelly will share his stories as well and Shawn will provide the clinical issues what occur when we enter this rabbit hole of uncertainy.
This session will provide insights of why it is important for your mental health, and provide simple solutions to help you and your family manage through this crisis.
We are very excited to have Dr. Bruce Perry on a call with us. His work in the trauma field is un-paramounted.
We will discuss many of the mental health issues around communicating our feelings. It is very important in times like we are experiencing to recognize your feelings, and find ways to communicate them with members of your tribe.
This is an event you do not want to miss.
Click Here to Register for the Webinar.
Join The Free Membership Now
Course Materials – For athletes, parents and coaches (Free and Paid)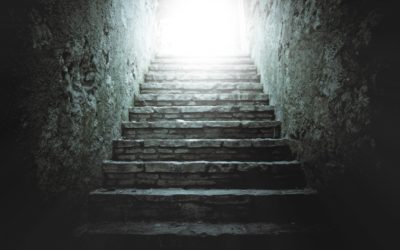 Success is not final, failure is not fatal: it is the courage to continue...